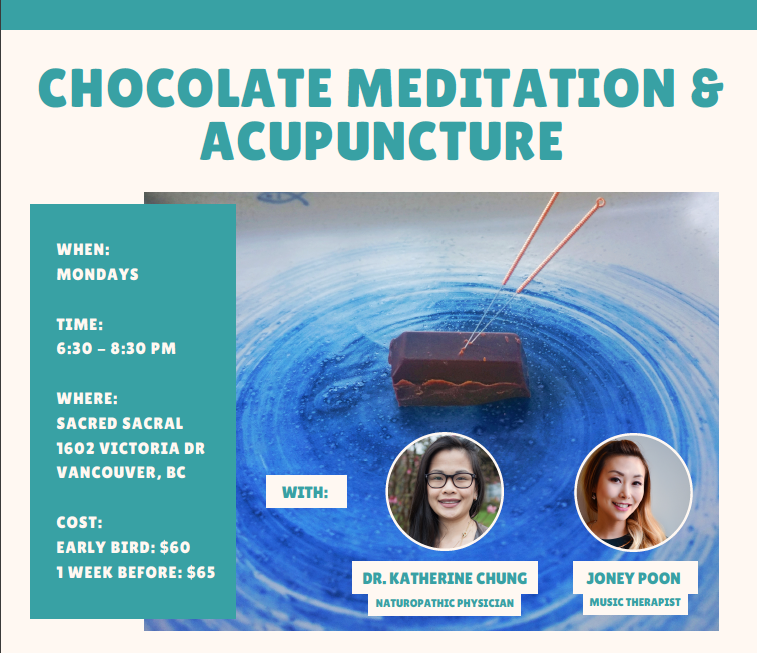 Chocolate Meditation and Acupuncture Workshop
ABOUT THIS WORKSHOP
This workshop focuses on body and mind relaxation.
Having trouble shutting off your mind from its usual go-go-go routine?
Low energy or not getting enough sleep/rest, making it harder for you to focus?
Stressed and worried?
This is your chance to take control and this workshop is designed to help you do that.
This workshop will combine the benefits of acupuncture* and music therapy to help recharge your mind and body. When your body and mind are in a rested state, you can gain incredible clarity, utilize your full mental potential, and increase productivity.
Achieve the goals you have in mind with ease and let us support you in melting your worries and stress away!
Take control and empower yourself through easy and natural methods. 
*No needle acupuncture option is available. Chocolate is locally sourced and dairy free.